11/13/2007
there's nothing like being young and starving
so we went out to the country again to stay at my boyfriends old guitarist place for his birthday.
we spotted a Pet Cemetery on the ride up and stopped in because we couldn't believe such a thing really existed outside of a Ramones song and horror movie. the boy thoroughly enjoyed the shoes/braces he got and was later mistaken for a member of AFI in this outfit.
we brought along the resonator guitar my bf's dad got him. btw i don't remember that photo being taken, which was in the middle of us recording a bunch of songs in pretty boy's music room as you can see below.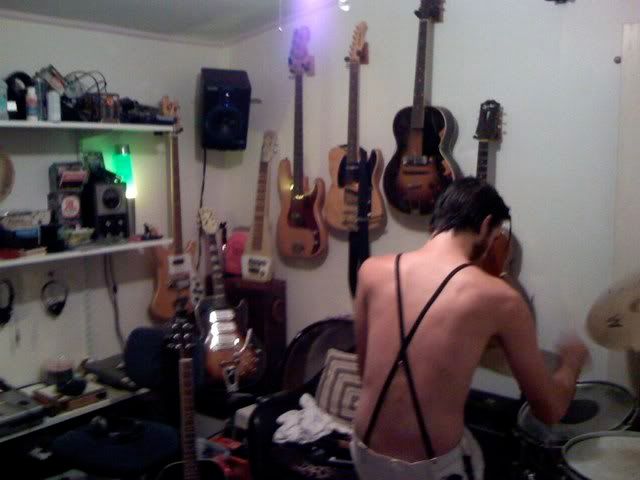 we also rode motorcycles all along the back roads but those photos are on my boyfriends camera which i'll post later. all in all, besides the hangovers and new bruises we had an incredible time. i really can't wait to get my own bike!
Labels: i love my boyfriend, vacation
Subscribe to Posts [Atom]