12/14/2007
i get down with two bottles in one hand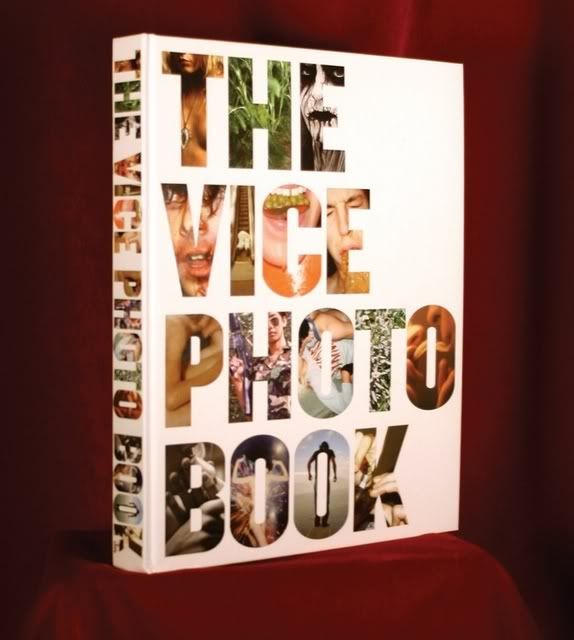 My boyfriend's gonna dig this and if yours is remotely cool he will too, so if you're not sure what to get your old man (or your best friend or whatever, or fuckin get it for yourself if you ain't got no crush) for Xmas.. Vice has finally released a collection comprised of some of the best photos that have appeared in the mag over the last 13 years with The Vice Photo Book (inventive title huh?). Also including in depth interviews with lots of the epic photographers whose work you've probably been stoked on since they first appeared in the mag, it also has loads of the fashion spreads they've done over the years and we all know how amazing those are. The cover alone is pretty much featuring some of my favorites! (Remember the Halloween issue two years ago with the sleep away camp-esque girls getting attacked & showcasing some of my favorite lingerie at the same time?) By no means should you wait on this book. You can find it for $
45
and really it's the perfect time to buy it because no doubt will someone be super stoked on you for giving such an amazing gift.
Labels: so stoked on
Comments:
Good call! I was trying to find a final not-too-big gift for the fella... And this way I can read it first as there is still a week to xmas.
Post a Comment
Subscribe to Post Comments [Atom]
<< Home
Subscribe to Posts [Atom]