12/04/2007
it's a wicked life but what the hell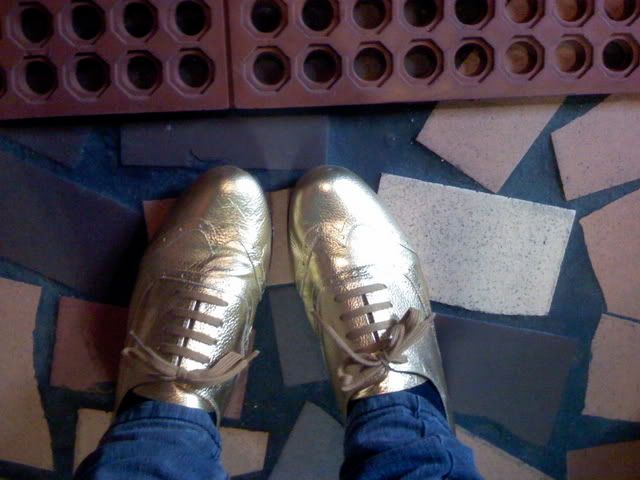 As far as sneakers go, I've never really swayed too far from Vans. I have a couple pairs of Converse that I've had for years and some free pairs of Lakai's that I gave away and I've always liked the Cheap Monday hi-tops but never so much as to buy a pair. I'm also totally obsessed with gold shoes right now (as you can tell from the Repetto
boots
I think I'm getting and my new fav pair pictured above) and so when I saw these new shoes from Supra, well, I kinda had to have them.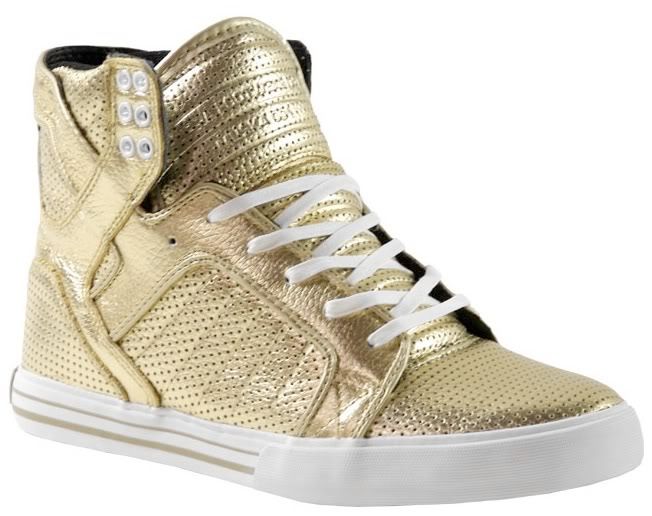 They're also perforated which I love and remind me of the Spring Court
sneaks
I will probably never find. Anyway at $119 they're totally worth it.. and with the free shipping & discount code, they are just over $100 even and I'm stoked to receive them.
Labels: i love gold, shoes, supra
Subscribe to Posts [Atom]