12/03/2007
rats in all the rooms, babe, hit the floor
The set up..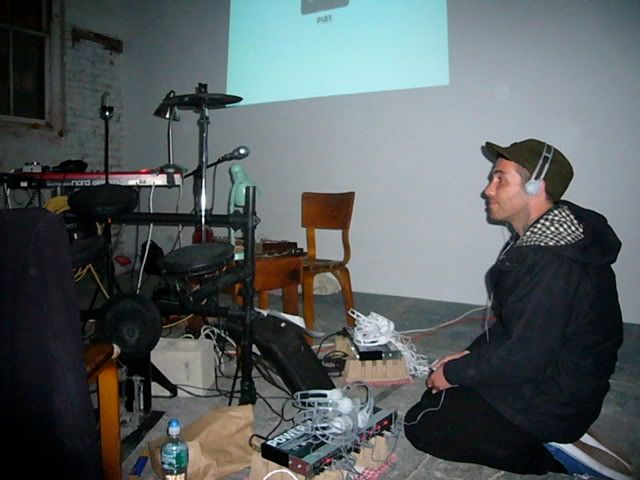 Cali sound checking everything..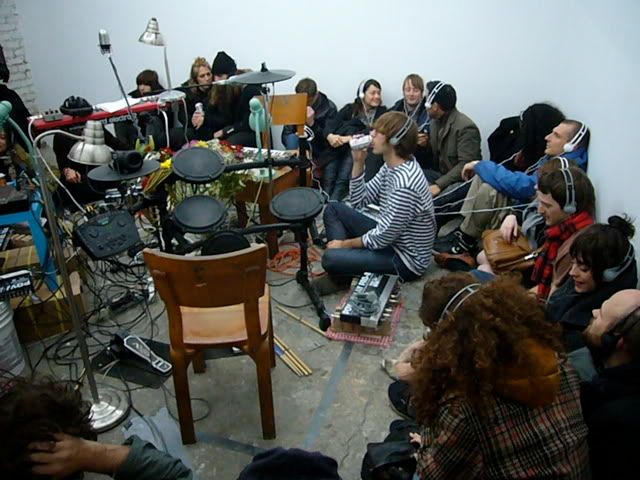 Anticipation..
The wonderful performance.
Is this the new alternative to having a show in a space that may get the cops called on you within 5 minutes? The Sads silent performance at the Journal Gallery was from what I've heard, amazing. With only 40 headphones & thus 40 people able to listen at a time, they ended up playing 3 shows so that everyone would be able to hear. I love the idea of this and wish I could have been there.
Labels: R'N'R
Subscribe to Posts [Atom]