1/17/2008
but all bars, pills and threeways lead me back to the beach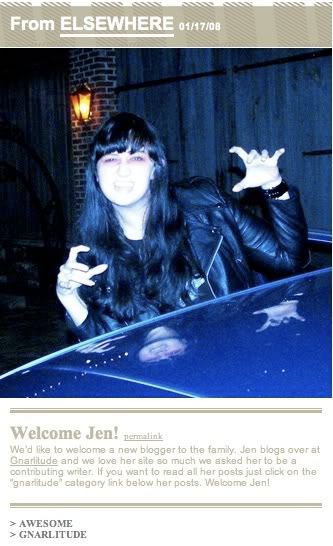 So I am now officially blogging for Urban Outfitters blog! Excitingly I was pointed to this post today from my new boss and so, keep checking
the blog
over there to see what other exciting fashionable things I come across.
Anyway, to reward myself for a job well done, I picked up a bottle of the Chanel blue satin nail polish. I didn't buy into the black satin because there's no way I could wear black on my nails without thinking I looked like a 14 year old goth kid but once I put the blue polish on my nails and my fiance gave his approval of it looking great, I picked it up at once.
Labels: chanel, so stoked on
Comments:
Indeed! You're a star!
Not to mention one of the most original thinkers I've run into out here in the wilds.
I bought Chanel Delice, the transparent beige glittery one, but if I were still your age I'd have bought that blue for sure.
Post a Comment
Subscribe to Post Comments [Atom]
<< Home
Subscribe to Posts [Atom]