1/30/2008
but don't expect the most if you can't take the least
Who might possibly be my favorite person to have a blog ever, Daphne Guinness has a new post up about how she wasn't able to make it to the couture shows but how she and a friend did have a bet to see if she couldn't make something just as amazing as on the runway for under $200. Naturally she pulled if off and with photos to boot. Interesting side note, hearing her talk about Forever 21 and watching her shop at H&M is kind of incredible.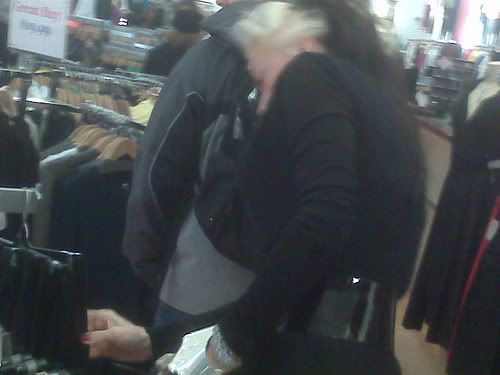 And while the shots do look like paparazzi photos, you can bet that was her judging from the giant patent leather belt and being the only woman to actually pull off the blonde/black hair-do I love so much. The only disappointing part? She didn't actually post the final look! Which you kinda figure would be the point to blogging it but no big deal.
Labels: daphne guinness
Comments:
Patricia look to the right on my blog at the links and Daphne's is there! She doesn't update much but I'm still stoked on it!
Post a Comment
Subscribe to Post Comments [Atom]
<< Home
Subscribe to Posts [Atom]