1/22/2008
i would rather not go back to the old house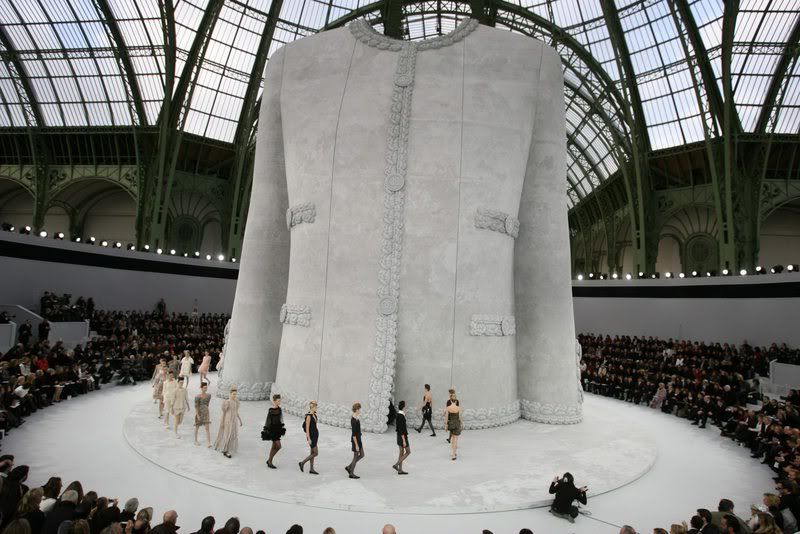 First looks from the Chanel couture runway and I'm loving it all!! Karl was apparently inspired by a big book of sea shells this season and you can tell how he carefully carried that inspiration throughout most of all the looks. Devon Aoki was also the bride this season, closing the slow with Karl in tow. Also, a 75 foot replica of the iconic Chanel tweed jacket on the runway!? No big deal.
Labels: chanel, haute couture
Comments:
Why is it that I don't have a giant tweed jacket in the hall of my house...? Actually why is that I don't live in the Grand Palais....
Post a Comment
Subscribe to Post Comments [Atom]
<< Home
Subscribe to Posts [Atom]