1/26/2008
may the lines sag, may the lines sag heavy and deep tonight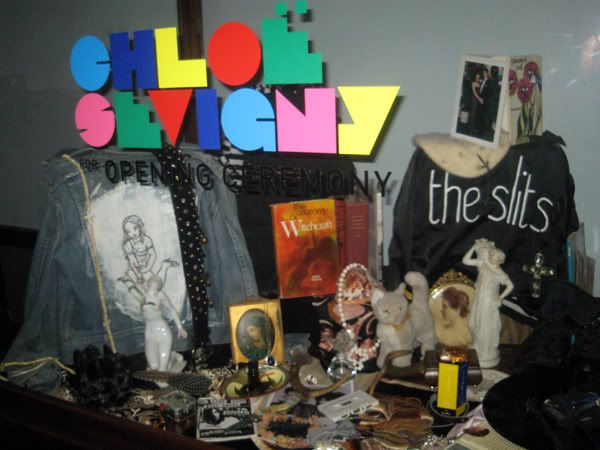 Regardless if you like the collection or not, Chloe Sevs for Opening Ceremony has probably THEE BEST store window I've seen in a long time. I'm sorry but a jean jacket with a Rita Ackermann print of a chick shooting up? Fanzines? Slits t-shirt? Witchcraft books? Etc etc etc. Amazing. This was the complete embodiment of exactly what Chloe meant when she said her inspiration for the line was from when she was a teenager.
Labels: chloe, opening ceremony
Comments:
That's so great. It's probably the same jacket! She has some much stuff at her house in CT that I think all of the things pictured actually belong to her (her prom photo for example).
Post a Comment
Subscribe to Post Comments [Atom]
<< Home
Subscribe to Posts [Atom]