2/28/2008
i formed me a presence whose aspect was changing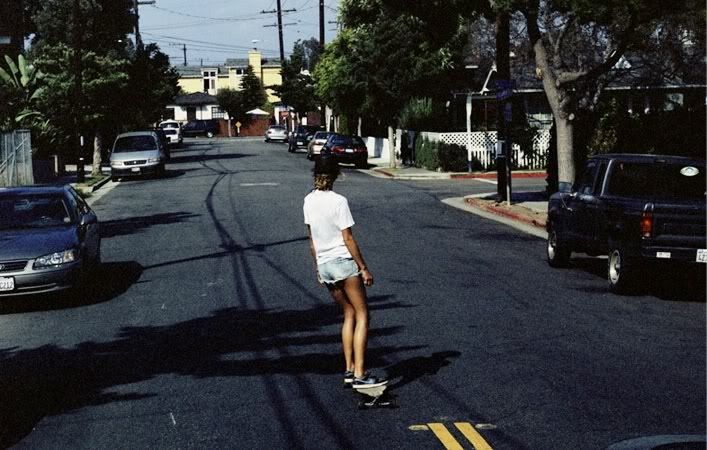 Busy as hell the next two weeks. Living off blueberry Clif Bars, Skinny Mocha's from Starbucks (no sugar!!!) and
summer rolls
. Looking forward to making lots of money, taking lots of moto rides and finding new epic jewelry. I also cannot wait to be done with 12 hour days and go on vacation, get tan and go shopppping. I made a very long day of it this week and all I ended up buying was a $5 skirt from F21 that is pretty amazing (
here
it is in grey).
Anyway, I don't really watch TV but I finally managed to catch the Marc Jacobs & Louis Vuitton doc on Sundance and it was so great! Also set your tivo's for Cat Power tonight on Jay Leno! It should be very epic, even more so if she sings Song For Bobby (here's hoping)! I read an interview with her recently detailing when she finally met Dylan in Paris for the first time and she told him she loved him and he said "well at least somebody does" and like, seriously, how amazing is that?!
Going to throw back some drinks now and then rest up.
P.S. this might be the most personal text I've ever posted here....... !
Labels: closet crust punks
bummed out city
she broke her leg and she needed shooting
2/26/2008
they'll cut you from limb to limb, pick your pocket with such delight
jokerman dance to the nightingale tune
the eyes of the idol with the iron head are glowing
if i go down dyin', you know she bound to put a blanket on my bed
my mirrors are black
tearing through these quarters in the utmost misery
i'm up on a hill and still you're not there
2/25/2008
it's hard times in the city, livin' down in new york town
you're driftin' too far from shore
i skipped the ground and hopped a train
2/24/2008
she's a ramblin' woman with a ramblin' mind
2/23/2008
WE ARE STILL UNDER THE GRAVESSS
hey, hey, so i guess i'm doin' fine
deny, defy or crucify you
i came ashore in the dead of the night
2/22/2008
they were frightened of his power, scared of his love
now don't make me play this waiting game
there's a well with water so bitter nobody can drink
Subscribe to Posts [Atom]