2/28/2008
i formed me a presence whose aspect was changing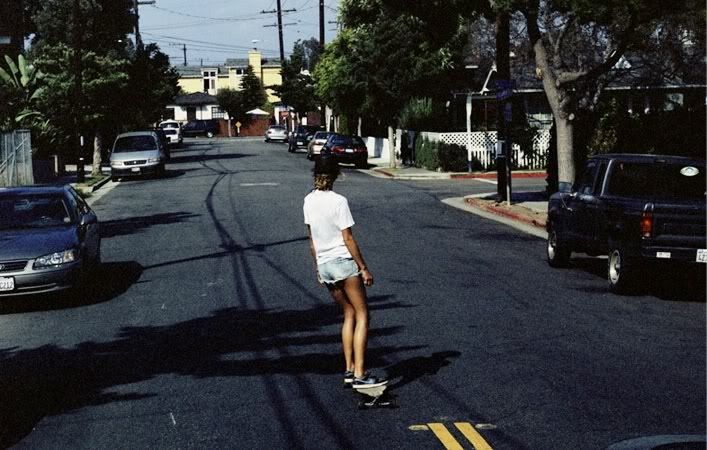 Busy as hell the next two weeks. Living off blueberry Clif Bars, Skinny Mocha's from Starbucks (no sugar!!!) and
summer rolls
. Looking forward to making lots of money, taking lots of moto rides and finding new epic jewelry. I also cannot wait to be done with 12 hour days and go on vacation, get tan and go shopppping. I made a very long day of it this week and all I ended up buying was a $5 skirt from F21 that is pretty amazing (
here
it is in grey).
Anyway, I don't really watch TV but I finally managed to catch the Marc Jacobs & Louis Vuitton doc on Sundance and it was so great! Also set your tivo's for Cat Power tonight on Jay Leno! It should be very epic, even more so if she sings Song For Bobby (here's hoping)! I read an interview with her recently detailing when she finally met Dylan in Paris for the first time and she told him she loved him and he said "well at least somebody does" and like, seriously, how amazing is that?!
Going to throw back some drinks now and then rest up.
P.S. this might be the most personal text I've ever posted here....... !
Labels: closet crust punks
Comments:
chan's hilarious. i've always thought she'd make an amazing comedic actress. nobody'd expect it and she could pull it off in a heartbeat. smart, smart, cookie, that one...
i remember the first time i really met her. kern was shooting her for matador. she was as far from the fashion plate she's become today as you could get, but it was all in there--latent, or repressed. like she knew she'd blow people away if she just went with it, so she chopped her hair short, threw on baggyish dickies and a polyester gas station attendant's shirt.
it's inspiring how much she always changes while always staying true to who she is.
Post a Comment
Subscribe to Post Comments [Atom]
<< Home
Subscribe to Posts [Atom]