2/12/2008
i've been ten thousand miles in the mouth of a graveyard
I've been very busy lately and neglecting the blog.
I bought new Vans to fuel my Vans addiction. This photo was at the bar but now they're kind of dirty from dancing so much. Also it's weird how even though I'm practially 6 feet tall that my skinny jeans manage to bunch at my ankles. I like them long but sometimes I get them too long and this happens.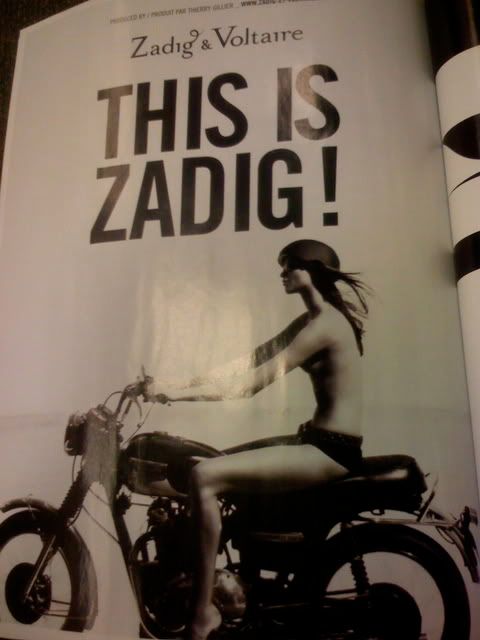 I got the new French Vogue and besides the Kate Moss coverage, this ad was my total favorite. I want to find it or see if someone will scan it online so I can do something with it. Hint, hint.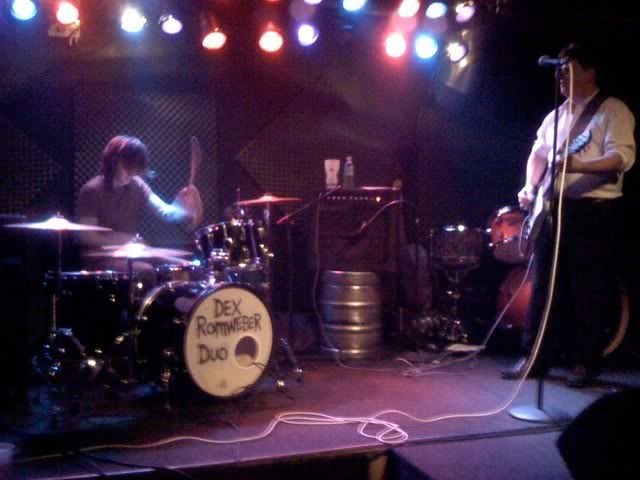 Spent the night with these fine folks. They are probably my number one favorite band right now and I was so stoked to see them again. In a reasonably large bar, we were the only people basically paying any attention to them (which is fucked but after talking about it, all 4 of us were pretty much glad they weren't paying attention, which lead Dex to even announce the song 'rainy skies took my love away' and then 'not that any of you would even understand what that means' and still no one heard except us and we all just laughed then went back to dancing). my boyfriend and I killed it on the dance floor which was so gnar that by their 2nd song, they dedicated their entire set to us and in between each song we'd have a little conversation going where Dex finally said that we could probably sit down and have tea and still no one would notice but he didn't care anyway because we were having fun (they claimed we were their favorite duo audience, ha ha) and was really kind of playing for himself. Dex and Sara are like the most awesome duo you can see live and I'm stoked we hit it off how we did cause they even agreed to come play our wedding (possibly in Paris), which is so goddamn epic.
Labels: closet crust punks
Subscribe to Posts [Atom]