2/02/2008
i've been up all night leanin' on the window sill
Maybe "My Life Is Killing My Rock'N'Roll" is true but I'm enjoying a night at home drinking champagne & eating painkillers, writing new posts for my other situaish, listening to the new Kills album & dancing around to it with my boyfriend, reading about teddy boys and listening to the Damned, watching
Barfly
(my favorite film ever that a friend of mine in LA tracked down for me since the film is long out of print and goes for $$ if you can find it) and oh wait now we're watching
Rockers
(another total favorite).
(my fiancé playing guitar at my desk)
I changed my calendar today which you can see above, I lovelove this calendar which came with the Jan issue of French Vogue (the only Vogue I really read). Why is it that the great French mags always come with extra things that kind of make them worth your money (Jalouse always have like posters and etc, you know which make the $97 a year price tag seem a bit more reasonable, right?)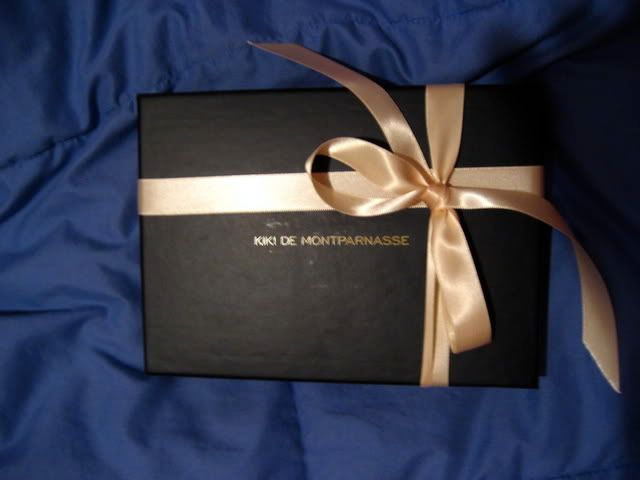 (present I got myself from Kiki today!)
Going to go back to looking at renting houses in the French countryside now...
Labels: closet crust punks, i love my boyfriend, kiki de montparnasse
Comments:
um your man has EPIC facial hair, AMAZING.
that is a marc jacobs bra in the calendar pic, right? (i keep mine at work so i can't check yet)i kinda want it....
i need to go to kiki. i need to get on the saucy unnawear bandwagon
(i think it's epic comment day)
Post a Comment
Subscribe to Post Comments [Atom]
<< Home
Subscribe to Posts [Atom]