2/01/2008
outside in the distance a wildcat did growl
It's starting! It's starting!!!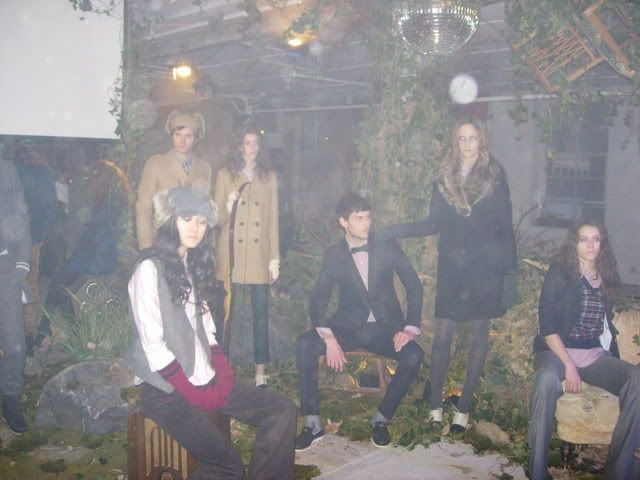 Great looks from Boy by Band of Outsiders! Moments after seeing the above image on The
Fashion Informer
(which totally stoked me out) I found all the looks photographed! I love the fur trapper hats that seem to fit in perfectly with each look! I know they were hot there for a minute but whatever, my boyf has a real rabbit fur one that I wore pretty much every night on our last, quite cold vacation and my hair looked just as messy as the models so I'm digging it all for sure.
Labels: fw 09
Comments:
I quite like this label--I always find boy-inflected suiting to suit ME. Not for me the girly-girl, no stockings and frou--give me a beautiful pair of trousers and a vest any day of the week.
Post a Comment
Subscribe to Post Comments [Atom]
<< Home
Subscribe to Posts [Atom]