2/22/2008
you got something i want plenty of
It's been a while since I
posted
an outfit phot.. so here's what I wore yesterday..
Elizabeth
I am with you on the pink tights/jeans kick.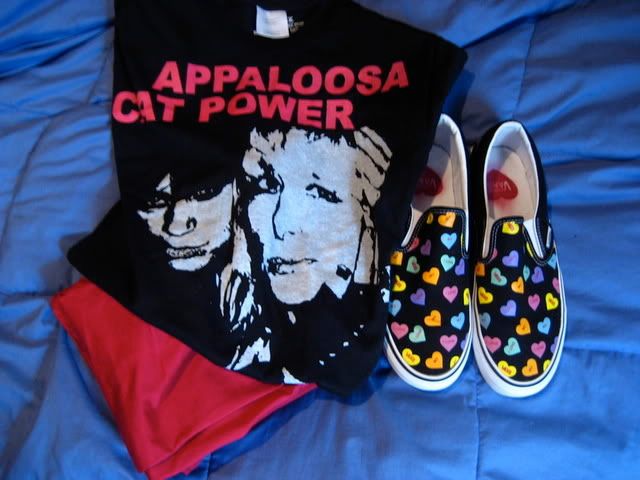 Cat Power / Appaloosa tour shirt
Ksubi raspberry pink jeans
Vans valentine candy heart slip-ons that my boyfriend got me for vday
Morphine Generation black wax hoodie (not pictured because I'm cold right now and not taking it off)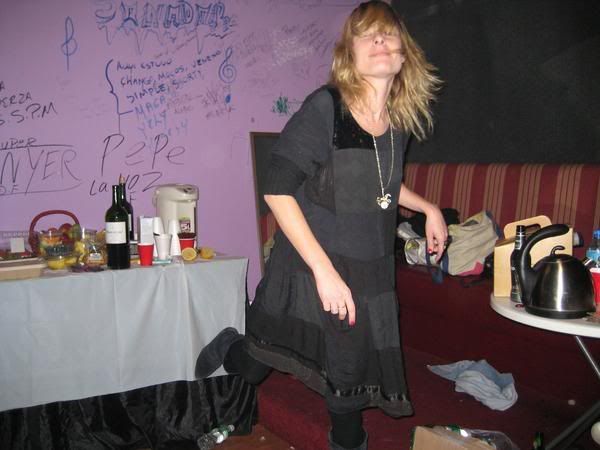 I could go on and on about how much I love Appaloosa. I wrote a nice
piece
on them for my gig on the Urban blog before their NY tour dates to get people stoked on them before they went to the sold out shows and also on how amazing Anne Laure is, style-wise and etc. (see above) Keep an eye out because in April they're back together again for another epic tour and you do not want to miss it. Anyway, you absolutely MUST
check
them out now.
Labels: appaloosa, chan, ksubi, R'N'R, vans, what i wore
Subscribe to Posts [Atom]